Yellowstone Park Service Stations Inc. - Summer Jobs
Work and Play in Yellowstone National Park This Summer
---
Our summer employees get to live and work in the heart of Yellowstone Park receiving many perks and benefits.
---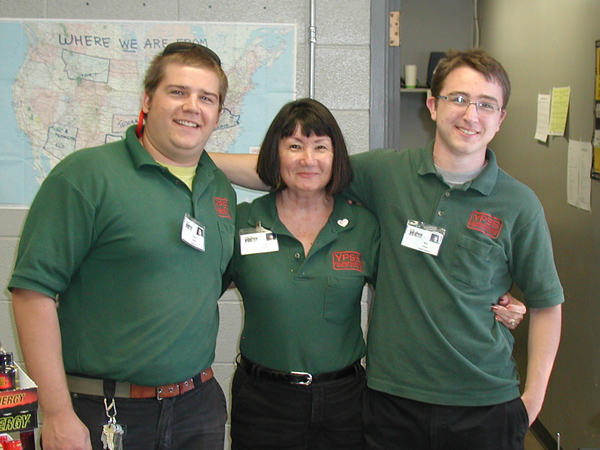 YPSS operates the convenience stores and auto repair shops in Yellowstone Park. We have operations and housing at Mammoth Hot Springs, Old Faithful, Grant Village, Fishing Bridge, Canyon Village and Tower Junction. We also have a few office and warehouse jobs at the north entrance to Yellowstone in Gardiner, Montana.
Our prime time is June through Labor Day. Your chances of being hired are greatly improved if you can stay through Labor Day.
Our Jobs
Currently Hiring
Accounting Clerk

Auto Tech

Retail Associate
Room and Board
YPSS highly subsidizes housing as a benefit to our employees. $3.15 per day for housing is handled via a payroll deduction. Utilities such as electric, heat, water and sewer is included in this figure. $11.30 per day provides three meals a day at the employee cafeteria. This is also handled as a payroll deduction.
All of our dorms are within walking distance of the work location. Single dorm rooms are limited and sharing a room is a strong possibility. All housing (including work location) is assigned by YPSS.
Some Dorm Benefits are:
Free laundry facilities
free local phone calls
free utilities (electrical, water etc)
free WiFi Internet HotSpot for employees
YPSS does have a limited number of trailer sites. The daily charge for these sites is approximately $10.50 per day. Please contact us to check on the availability of these sites.
Employee Perks
subsidized housing inside Yellowstone
2 days off per week
discounts on fuel and retail items
free washers and dryers
service discounts by other concessioners & gateway retailers
Seasonal Employee Health Care Program
Yellowstone Employee Recreation Program
Getting Here and Getting Around
Arriving employees check in at our Gardiner, Montana office. Look for us in the Transportation Building.
For Fun
With two days off a week, if you work a 3 month season, you would have 24 days off to enjoy the Yellowstone area.
Our employees live in some of the best country in the world for hiking, backpacking, white water rafting, fishing, rock climbing, geyser gazing, wildlife viewing, mountain biking and more.
The concessioners in Yellowstone sponsor an employee recreation program administered by a full-time recreation director and staff. Activities include dances, movies, talent shows, and Park-wide leagues in basketball, volleyball and softball.
How to Apply
Learn more about YPSS and apply online at www.YPSS.com